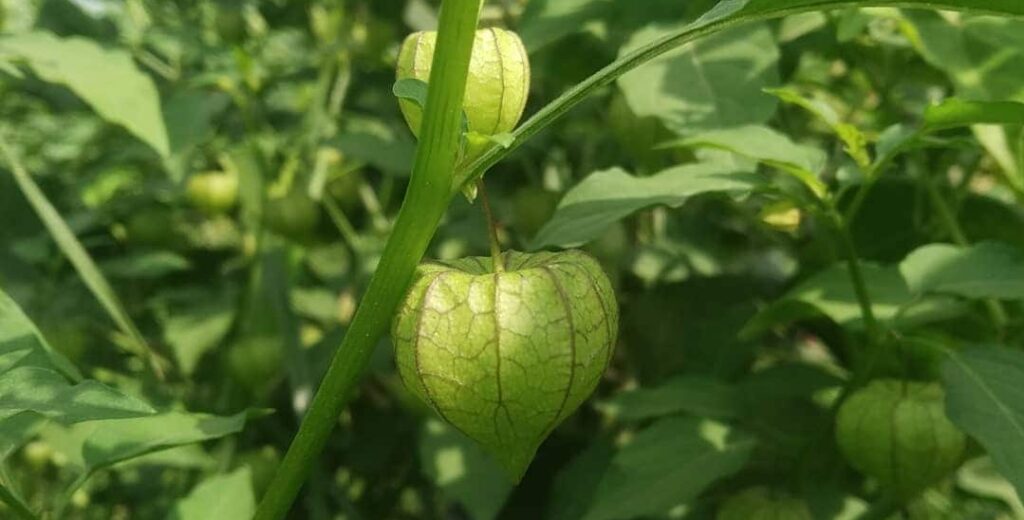 Ashawgandha is small shrub with yellow flowers which is widely distributed from southern Europe to India and Africa.
Synonyms:
Withania somnifera (Latin),
अश्वगंधा [Asgandah] – (Hindi),
पल्पोटन, पलपोटन [Palpotan] – (Haryanvi),
அமுக்கிரா [Amukura] – (Tamil),
Asandh, Darogunj(Marathi)
Indian ginseng(ginseng is a chinese plant)
History:
Ashwagansha as a medicine in Ayurved from last 3,000 – 4,000 year on the teaching of esteemed Rishi Sage (Punarvasu Atriya).
Chemical Contituents:
Main constituent: Alkaloid withanine
Another constituents: Somniferine, pseudowithanine, tropine & pseudotropine, hygrine, isopellederine, anaferine, anahygrine and steroid lactones. Leaves contain steroid lactone, commonly known as Withanolide.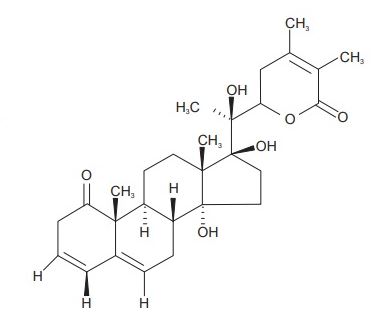 Withanolide F
Uses:
The roots, bark, leaves, fruit and seed are used to treat nervous disorders, intestinal infections and leprosy.
If a also used as tranquilizer in India on the place similar to ginseng in china. That's why it is also called Indian ginseng.
Mailly acts on Reproductive and Nervous system, having an rejuvenative effect on the body.
Used to improve vitality and aid recovery after chronic illness.
Used to treat nervous exhaustion, debility, insomnia, wasting diseases, failure to thrive in children, impotence, infertility; multiple sclerosis, etc.
Applied as a poultice to boils, swellings and other painful parts.
Withania is considered as an adaptogen and so is used in number of diseases.
View More Image for Palpotan (Ashwagandha)