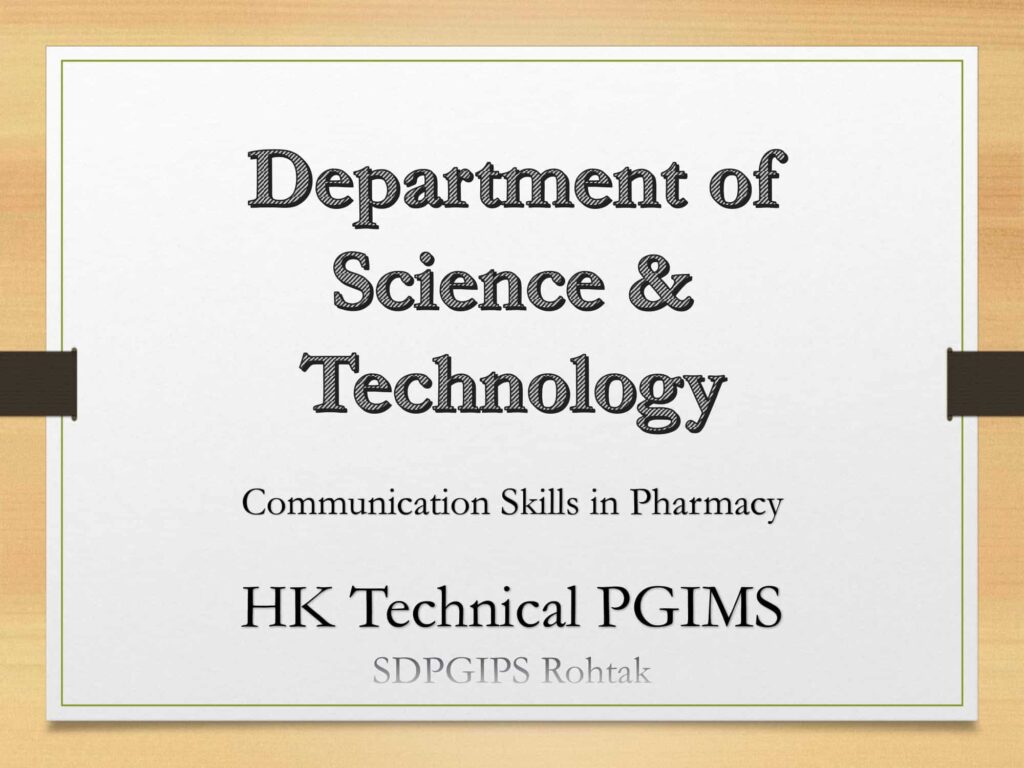 Topic Covered:
Introduction
Objectives of DST (Department of Science and Technology)
Also Read Communication Skills Presentations B Pharmacy 1st Semester Chapter-wise
Also Read PPT on Communication Style – B.Pharmacy Communication Skills
Also Read PPT on Communication Skill, Its Importance – B.Pharmacy Communication Skills
Also Read PPT on Basic Listening Skills – B.Pharmacy Communication Skills
Download Presentations
Summarizing
Introduction
Department of science and technology (DST) was established in may 1971, with the objectives of promoting new areas of science and technology and to play the role of nodal department for organizing, coordinating and promoting S&T activities in the country. It gives funds to various approved scientific projects in India. It also supports various researchers in India to attend conferences aboard and to go for experimental works.
OBJECTIVES OF DST
To support Scientific and Technological based NGOs/S &T institutions/colleges/universities throughout the country to take up innovative grant in aid projects at the grassroots level with various schemes targeted for different section of the society to address location and occupation specific problems.
Preserve and upgrade skills of traditional artisans as "natural carriers" of S&T knowledge / capabilities and enable their transition to S&T based production organizations.
You can read more content from presentation given above.